How to Pray After President Trump's Declaration Recognizing Jerusalem as the Capital of Israel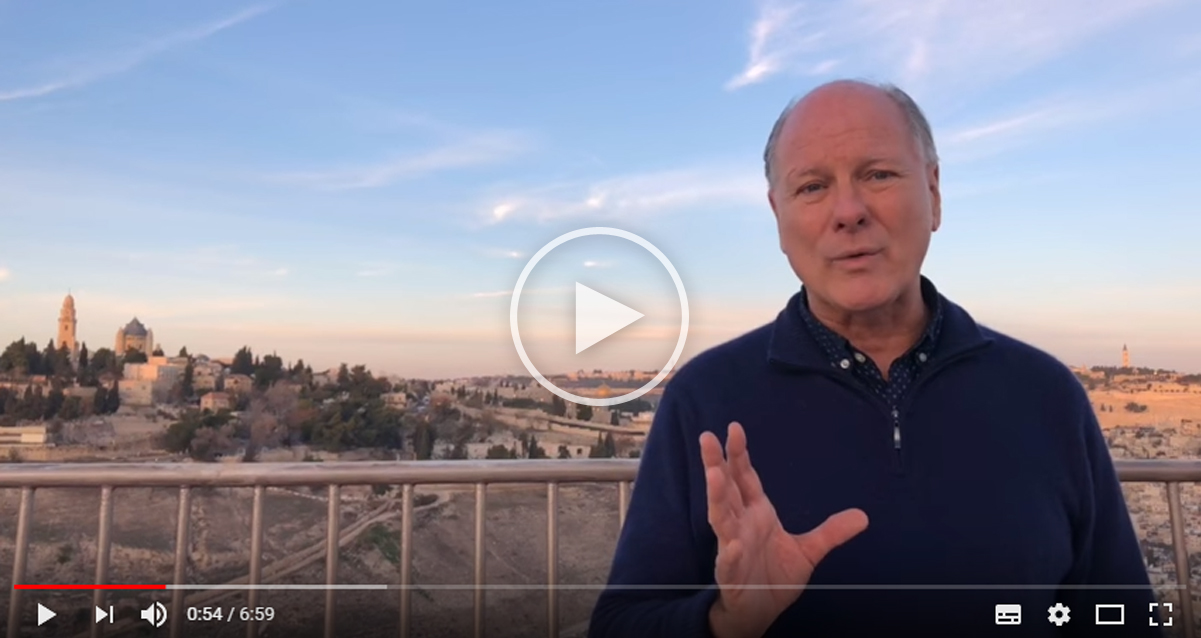 This has been a very eventful week here in Jerusalem as President Trump broke with 70 years of tradition to officially recognize Jerusalem as the capital of Israel. Here are some ways we have felt led to pray afterwards:
1. REJOICE! Join in the celebration of the government and citizens of Jerusalem and Israel that at long last, the USA has recognized "the obvious" – that Jerusalem was already the capital of the Jewish people 3,000 years ago; and since the establishment of the modern State of Israel in 1948, has served as their chosen capital.
2. RESIST THE POWERS OF DARKNESS. Friday, we were praying in Succat Hallel, facing the Temple Mount, as thousands of Muslims were there for Friday prayers, and were expected to erupt into major violence afterward. The Lord reminded me of a vision I received in October and November of 2014 (to read the full vision, click here: https://www.succathallel.com/2014/11/a-vision-of-the-temple-mount-a-menacing-dragon-and-a-season-of-increasing-shakings/)
I felt the Lord wanted us to ask Him as the Supreme Judge of the courtroom of heaven to once again issue a "gag and restraining order" against this dragon spirit of incitement to violence in Jerusalem.
Amazingly enough, the news reported that, although there were major demonstrations that turned violent in places like Ramallah, Gaza, Hebron, etc., that in the city of Jerusalem, which the controversy was all about, the demonstrations were relatively small, with "no major incidents", and soon over! Please agree with us that the relative calm will continue here in Jerusalem as we look to the Lord to continue this "gag and restraining order' against the dragon spirit of incitement to violence.
3. REVEAL. There has been some concern expressed in the media here, that in the future, this recognition of Jerusalem as capital may be used as part of plan to pressure Israel to give in to demands in "peace" negotiations. We have been praying in the past weeks for President Trump, Prime Minister Netanyahu, King Abdullah of Jordan, and President El Sisi of Egypt for protection, and that they will not fall into, or be part of laying any snares or traps that would go against the Lord's plans for blessing Jerusalem, Israel, and the Middle East. Pray that if there are any such hidden agendas, that those will be revealed and foiled. Pray that, as in the past, Islamic leaders will be like Pharaoh whose heart was hardened to fulfill God's plans.
4. REALIGN THE NATIONS. In a prayer gathering in the United Nations, on November 29th (the 70th anniversary of the vote to recognize the modern State of Israel), we were privileged to proclaim that modern Israel's right to exist was not given by the United Nations, but by the "United God", Who in His sovereignty made covenant with Abraham through the line of Isaac and Jacob concerning redemption and concerning the Land, yet also gave Abraham great promises over the line of Ishmael (Genesis 17:4-8, 18-21).
We proclaimed in that prayer gathering in the U.N. concerning Jerusalem and the Temple Mount the word of the Lord in Psalm 2:6,10,11: "I have appointed my king on Zion, my holy mountain…Therefore you kings, be wise; be warned you rulers of the earth. Serve the LORD with fear and celebrate his rule with trembling."
We also proclaimed in the U.N. that this is a season for nations to shift and change from ungodly alignments into godly alignments that would bless their nation. We called for many "goat" nations rebelling against God's Word and choices, to become "sheep" nations, aligning with His Word and choices. Pray for your nation to rightly align with the Word and choices of the Lord Almighty.
FINALLY, in our prayer time back in Succat Hallel yesterday (8 December), a strong anointing was there to proclaim the verses from Isaiah 54:10-15,17: "Though the mountains be shaken and the hills be removed, yet my unfailing love for you will not be shaken nor my covenant of peace be removed," says the Lord, who has compassion on you. "Afflicted city, lashed by storms and not comforted, I will rebuild you with stones of turquoise, your foundations with lapis lazuli. I will make your battlements of rubies, your gates of sparkling jewels, and all your walls of precious stones. All your children will be taught by the Lord, and great will be their peace. In righteousness you will be established: Tyranny will be far from you; you will have nothing to fear. Terror will be far removed; it will not come near you. If anyone does attack you, it will not be my doing; whoever attacks you will surrender to you…no weapon forged against you will prevail, and you will refute every tongue that accuses you. This is the heritage of the servants of the Lord, and this is their vindication from me," declares the Lord.
Rick Ridings
9 December, 2017 in Jerusalem
http://www.succathallel.com