Kenyan President Kenyatta Welcomes PM Netanyahu at the Presidential Palace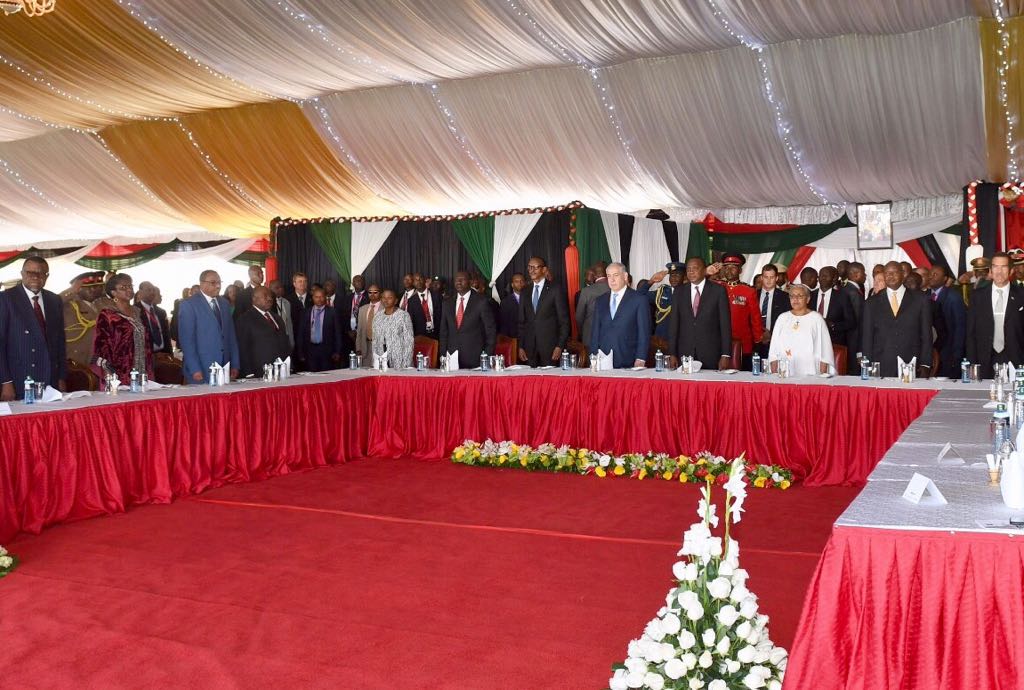 (Communicated by the Prime Minister's Media Adviser)
Kenyan President Uhuru Kenyatta, today (Tuesday, 28 November 2017), at the Presidential Palace, welcomed Prime Minister Benjamin Netanyahu and invited him to sit next to him at the festive lunch in honor of the former's inauguration. Presidents, delegations and ambassadors will attend the lunch, at which Prime Minister Netanyahu will deliver greetings.
Prime Minister Netanyahu has already met on the sidelines with the presidents of Gabon, Uganda, Tanzania, Zambia, Rwanda, South Sudan, Botswana and Namibia, as well as with the Prime Minister of Ethiopia.
This afternoon Prime Minister Netanyahu will hold marathon bilateral diplomatic meetings.
Photo credit: Haim Zach (GPO)