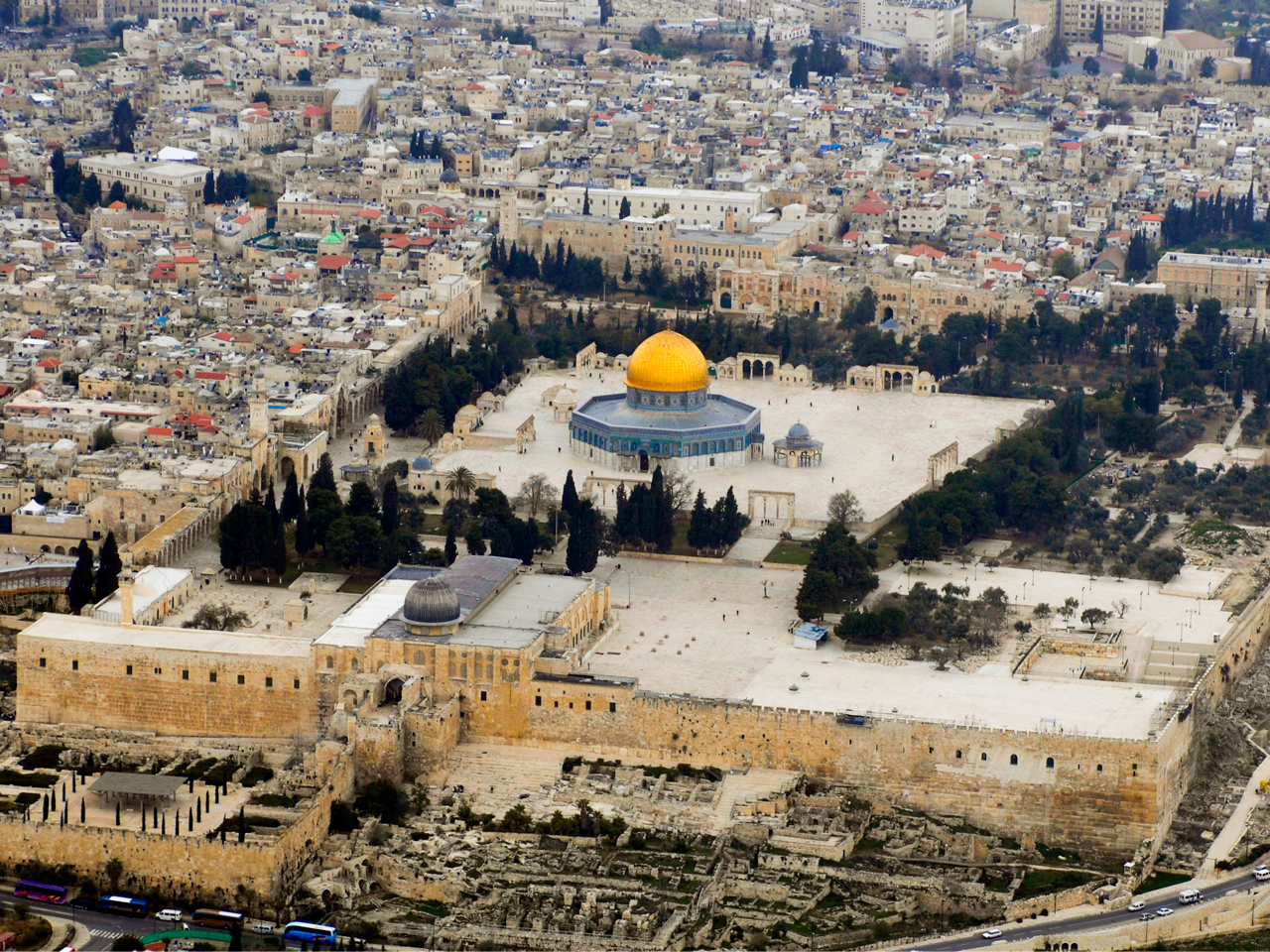 Much is being said and written these days about the UNESCO decision to disconnect the temple mount from its 4.000 year old Jewish history (starting with Abraham's willingness to sacrifice his son of promise, Isaak, on mount Moriah, which is the temple mount). I want to add my part to the discussion – but from a somewhat different, primarily biblical perspective.
Modern history of the nations and Israel in a nutshell
If we look back, let us say over the past 120 years, we can discern a certain development.  To put it in fairly simple terms, it looks like this:
120 years ago, it began with Zionism: do the Jewish people have a moral, historical, legal and spiritual right to return to their (at that time mostly desolate and uninhabited) ancient homeland

,

which they had inhabited for about 1.500 years

,

as the Bible foresees?

100 years ago

, after World War I, the League of Nations answered this question affirmatively and gave the UK the mandate to establish a Jewish homeland in their historical / Biblical land. Almost immediately there was a radical negative reaction in the Moslem world against this decision which has been growing ever since

.

Almost 70 years ago

, after the Shoah, with the UN vote of November 29, 1947

,

the promise of Lord Balfour and the consequent decision of the League of Nations became a political reality, though militarily contested by seven Arab armies one day after the re-establishment of the Jewish state of Israel. Israel's battle for survival began on the very day of its re-birth.

Almost 50 years ago

, with the victory of yet another defensive war, the 6-day-war, Jerusalem was reunited under mostly Jewish sovereignty. The battle for the status of Jerusalem went into a next stage. A mass-exodus of national embassies, moving away from Jerusalem to Tel Aviv, was one of the sad consequences.

For the last 50 years

, Nathan Sharansky's 3D plumb line was the point of decision and division for many nations: Who contributed to the demonization, de-legitimation and double standard talk and policy? And who did not?
And today – 2016/17 – almost exactly 50 years after the reunification of Jewish Jerusalem – we witness the next phase of escalation of a UN-body, moving against the Jewish state of Israel: The dis

-

attachment of the temple mount

from Jewish history, faith and prophecy.